2023 NFL Football Survivor Pools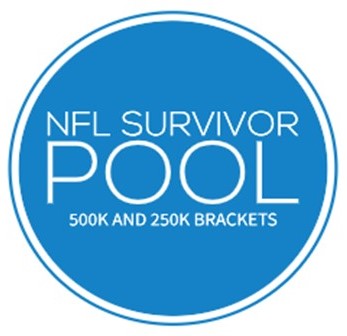 Why Play CI Fantasy Sports Football Sole Survivor Pools? We believe in giving you a fair shake to get to the end of the season and REALY COMPETE for Sole Survivor.
WE want our players to enter and not just be eliminated in WEEK ONE! Get a chance to experience our site, the 2023 season, and then start the real competition after week 4.
We give you FOUR (4) Weeks to get your feet under you, and to do so we give you 4 weeks of non elimination back up picks.! So you get the feel for the teams in 2023, make some picks, and know you are backed up with ADMIN picks if your picks don't succeed. Now, after Week 4…..GAME ON!! OUT PICK, OUT LAST, OUT PLAY!!
Play our FREE ENTRY (50K Prize Pool), Our $250.00 USD Entry ($500K, TOP 25 Prize Pool) and our $150.00 USD Entry ($250K, TOP 10 Prize Pool) bracket challenges. The greater the prize pool the greater the payout for being SOLE SURVIVOR! These season long contests require you to pick a WINNING team for all 18 weeks of the season….oh wait a minute, Remember, we back you up the first 4 WEEKS of the season.…. So you need only to make 14 correct picks! Now get in the game and Compete!
Make the correct picks and you continue on (SURVIVE)……make a wrong pick, well then, we bench ya (Eliminate You). TOP Prize of $33,000.00 CAD in the Free Entry Contest, $330,000.00 USD in the $500K prize pool and $165,000.00 USD in the $250K prize pool. That's right, become the sole survivor and take home that prizing HOME!